If you are a professional, you should have pro video editing software's free/paid to make your edited photo's look like a professional in order to gain success in your line.Sometimes, it gets difficult to make the decision to find the best photo editing software for you including pricing ,editing quality and etc. There are abundant of quality photo editing software's .I have made a list of Top 5 photo editing software's a professional should have so, lets begin……..
1. Autodesk Pixlr
Price: Free
This desktop app has first become available for the Windows 8.1 and in recent years, it has become one of the best and the most popular options for PC users who want to save time on photo editing. Autodesk Pixlr lets you perform all of the basic photo editing actions like cropping or resizing images.
Furthermore, the Splash feature allows you to enhance the colors in your photos, while the Effect option lets you set the atmosphere of each and every image you edit with this app. Autodesk Pixlr is a great option for inexperienced photographers and photo editors who would like to familiarize themselves with the world of photo editing.
Pros: Editing a photo with Autodesk Pixlr requires a minimum amount of effort, and the app can be downloaded for free.
Cons: The lack of advanced photo editing tools limits the number of things you can do with this app.
Wondershare fotophire editing toolkit

Price: $49.99
All Wondershare's software is well-known for its simplicity and ease of use, and Fotophire photo editor is certainly not an exception. Its modern and intuitive interface, the number of tools it offers, price and the fact that editing a photo with Fotophire is a straightforward process, suggest that this photo editing software is the best alternative to Adobe Photoshop on Windows 10.
The amount of options provided by the Fotophire is simply staggering since this photo editing software allows you to remove image background from your photos in a few clicks , erase objects without affecting the background or apply over 200 photo effects, such as filters , overlays and frames .
Pros – An extensive list of features that enable the software's user to perform nearly all photo editing tasks.
Cons – Fotophire has three different modules that must be launched separately, and the installation process may take time.
2. Adobe Photoshop
Price-$199.99
Photoshop is a popular image changing software package. It is widely used by photographers for photo editing (fixing colors, reducing noise, adding effects, fixing brightness/contrast) and by graphic designers and Web designers to create and change images for web pages. The first version was introduced in 1990. Version Photoshop CC 2018 was launched on October 18 2017.
Photoshop works on computer systems like Windows and Mac. The software is made by the company Adobe Systems. A simpler version named Photoshop Elements is made for home users who do not want to buy the more powerful, more expensive full version.
Pros-Photoshop Express, a free version, is even more limited.
Cons-The interface can be very overwhelming to new users of the program.
3. Fotor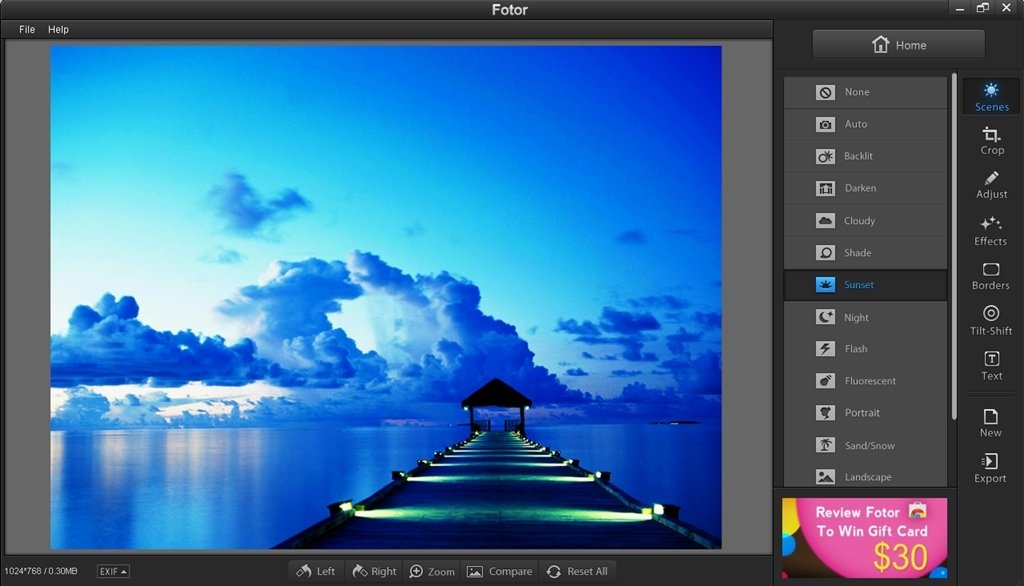 Price: Free
Besides being one of the best online photo editors, Fotor is also among the most powerful alternatives for Adobe Photoshop on Windows 10. This photo editor is equipped with all the tools you'll ever need to create a perfect selfie because its Wrinkle Remover or Teeth Whitening features let you have complete control over the tiniest details in a photo. The process of editing a photo is further simplified by an impressive number of effects, borders and other settings that are incredibly easy to use. The upgrade to the Pro version of the software is completely free.
Pros: Besides being available to everyone, Fotor is also a photo editing software that provides amazing tools for image manipulation.
Cons: Creating multi-layered images may prove to be a difficult task.
4. Picsart
Price: Free
PicsArt is much more than just an average photo editor because it also features the tools that enable you to draw, paint and even make collages. This all in one photo editing app for Windows 10 lets you create double exposure photos, use stickers or add text to your photos. PicsArt is equipped with over a thousand editing tools that can be used to create any kind of photo you want. By downloading this app, you will become a member of a large community that might help you find inspiration for your creations.
Pros: PicsArt makes photo editing fun, and the tools it provides enable you to experiment freely.
Cons: In-app purchases are required if you want to gain access to all tools this app has to offer.